Veterinarians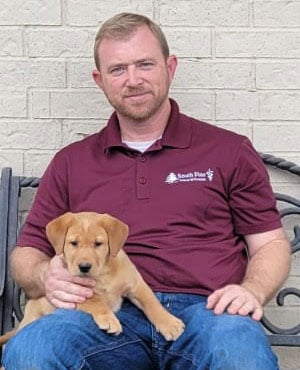 Dr. Corey Tucker
My name is Cory Tucker. I am a 2005 graduate of Texas A&M University. I grew up in Pearland but came to my family's farm in Crockett as often as possible where I became interested in farm animals. My wife Julie and I purchased South Pine Animal Hospital in 2010 from Dr. Rosalie Cooper-Chase.
Julie and I have three children and many, many animals! In my off time I enjoy fishing, hunting, woodworking, taking care my cattle, and outdoor activities with my family. I have enjoyed my rigorous yet rewarding practice life in Crockett and look forward to serving you and your animals.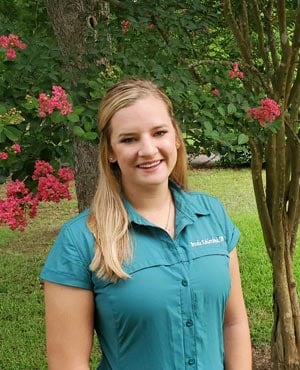 Dr. Brooke Kehlenbrink
Howdy! My name is Brooke Kehlenbrink. I am a new graduate from Texas A&M University, and recently moved to Crockett with my husband, Justin Kehlenbrink, my two dogs, Ziegan and Montgomery and my cat, Inara. I grew up in Pearland, Texas with a passion for animal care and welfare. There is no greater purpose in life than providing a service for a community that promotes health, economics and overall stability. Veterinary medicine does just that. At Texas A&M, I had the opportunity to work in rural communities across Texas working towards producing sustainable agriculture by preventing and treating disease within livestock herds. My long-term, professional goals include providing services to cattle producers that increase the cattle's quality of life while saving producers time, money, and resources, as well as practicing a high quality of medicine to help maintain the health and welfare of our lovable pets. As I continue my journey, I continually look for opportunities to improve my understanding for how I can use my ever-evolving passion to help this industry and the community around me.
Staff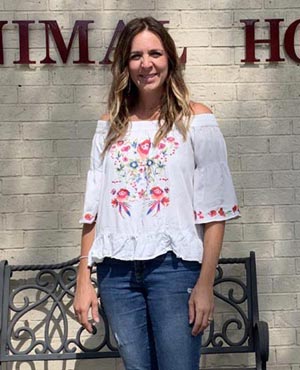 Julie Tucker
I'm Julie Tucker and have worked in the field of veterinary medicine off and on since 1997. I currently keep the books at our clinic and help on the office side of things. When I'm not working I enjoy spending time with my family outdoors and traveling.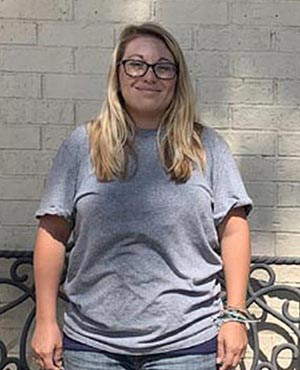 Jessica Hopkins
I'm Jessica Hopkins and I've been working in the veterinary profession for close to 2 years. During my free time I enjoy spending time with my family.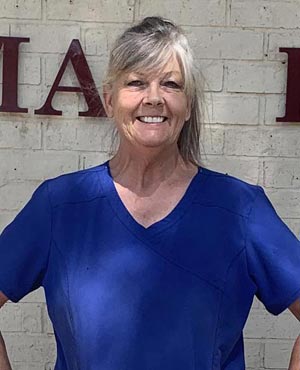 Regina Boyd
I'm Regina Boyd and I've worked in the veterinary field for close to 5 years. I enjoy working with animals. During my time off I enjoy being with my family and fur babies.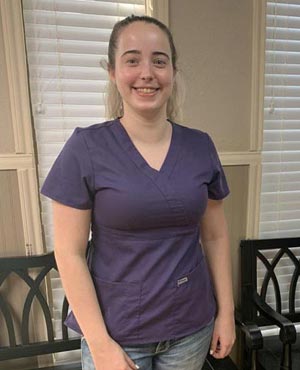 Kaitlyn Gest
I'm Kaitlyn Gest and I've been working almost a year in the veterinary field. I have 3 dogs of my own and I enjoy working with small animals. During my free time I enjoy spending time with family and friends.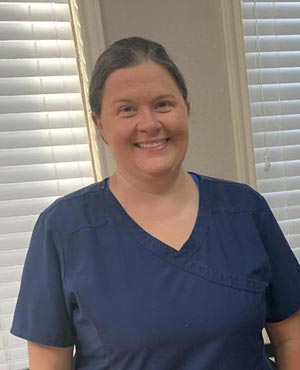 Tiffany
I'm Tiffany and I've been working in the veterinary profession for 19 years. In my spare time I enjoy spending time with my family and animals.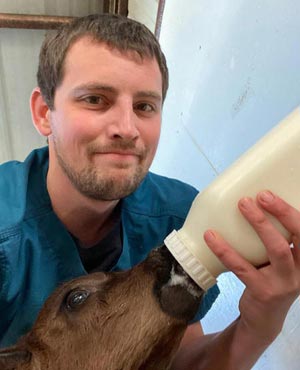 Justin
Howdy! My name is Justin, and I've been with South Pine Animal Hospital since January 2020. I work mostly with large animals, but I love animals of all shapes and sizes.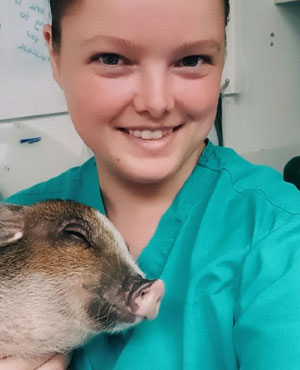 Liz
My name is Liz and I've been a vet tech since May 2018. I graduated from Texas A&M with a Bachelor's in Animal Science in 2012 (WHOOP!) and have been working to better the lives of animals ever since.